Model Airways WRIGHT FLYER 116 SCALE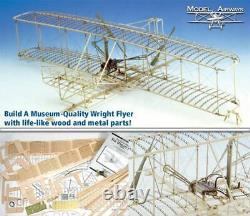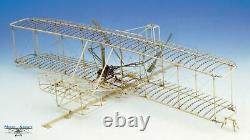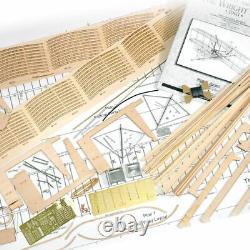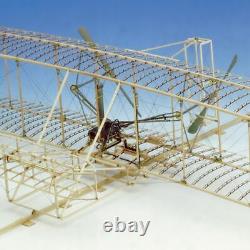 Precision Laser Cut Wood & Photo-Etched Brass Parts. By Model Airways Wood and Metal Kit. Model Airways latest entry into the world of historic wood airplane kits is the most detailed and accurate Wright Flyer kit ever made! This true-to-life static model reproduces virtually every detail of the real aircraft. We've designed our model without the customary fabric covering to show its fascinating structural components.
Model Airways Wright Flyer kit contains laser cut basswood parts for ribs and other wooden components plus a host of Britannia metal parts for building the engine, complete with cylinders, magneto and radiator. We include brass chain and over 160 photo-etched brass parts for fittings and braces to simulate the Wright Brothers' construction methods. Three detailed, actual size plan sheets and a 28-page illustrated step-by-step assembly manual will assist both novice and expert modelers in the completion of a museum quality model.
Wingspan 30" / Length 15" / Scale 1:16 (3/4 = 1').

---