Starfire Sexy 3D Printed Model Unpainted Unassembled GK 16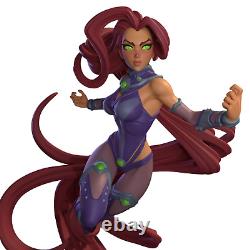 Up for sale is a 3D printed resin model kit. Requires assembly, priming, and painting. The model is printed using high quality resin and has a high level of detail.
All models are printed with a 12K printer. Scales are as followed 1:24 is 3 inch 1:12 is 6 inch 1:8 is 9 inch 1:6 inch is 12 inch all measurements are approximate and can be larger or smaller by less than an inch. However, some light sanding and primer may be required to achieve a perfect finish for painting and part fitment.

---